Modular buildings help reduce construction time and can have less impact on the environment.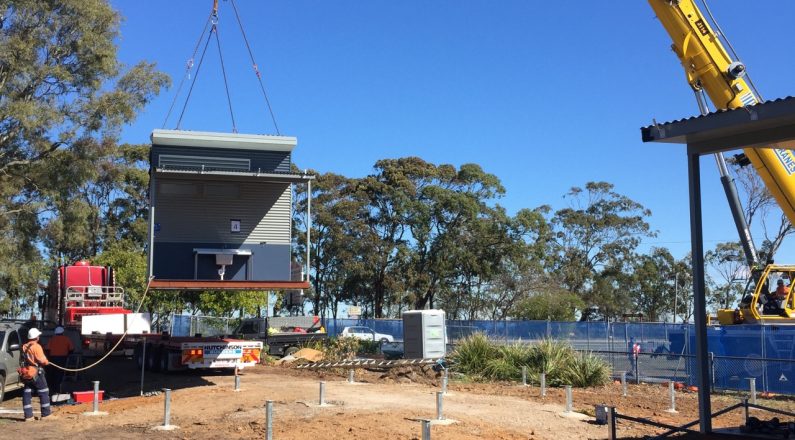 MODULAR INSTALLATIONS
Modular construction is widely recognised as a highly sustainable method of building without sacrificing the aesthetics. It is done in a factory setting and simultaneous on-site preparation. The modules can be placed strategically — you can simply add sections to support your growing business.
If you need a larger space, modular buildings and sheds are a great way to save time and money. We deliver and assemble quality buildings on your site and make them operational in days or weeks. The greatly reduced time to occupancy allows you to start earning a profit sooner and maximise your return on investment.
RKL are preferred installers of industry leader Ausca Modular & Fleetwood.
THEY'RE GREAT FOR:
Classrooms
Media centres
Day care facilities
Retail stores
Administrative offices
Healthcare facilities
MODULAR INSTALLATION PROJECTS INCLUDE:
It starts with the assembly of materials that will be added to the prefabricated modular buildings. They are custom-made to fit the design specifications.
We will get the site ready to receive the completed modules and will then proceed with installation.
Upon completion, the modular building will be set into place with all the utilities connected, and aesthetically pleasing finishes added.